Discover Three of the Most Expensive Jaguars in the World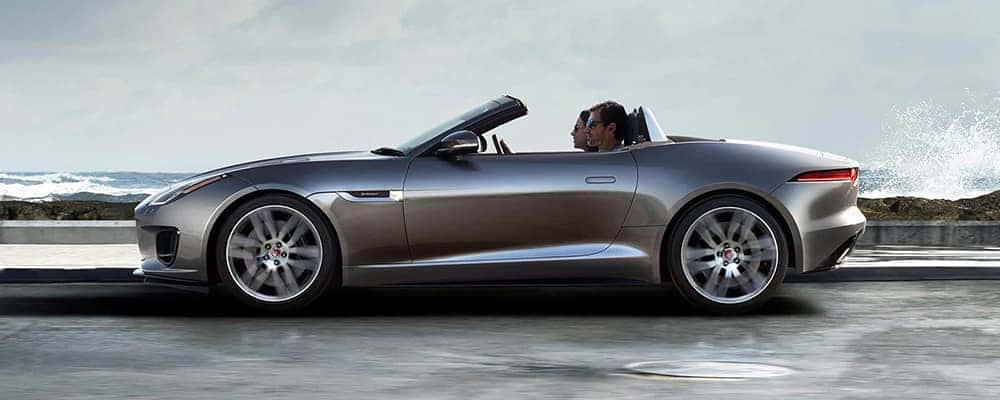 If you're a savvy car buff near Washington, D.C., Baltimore, and Arnold, you're likely hip to the current lineup of exquisite Jaguar vehicles available in the area. But did you know there are Jaguar models in the world that carry price tags of more than $20 million?
Come along with us as we explore some of the most expensive Jaguars in existence here at Jaguar Annapolis. You already knew the Jaguar brand was an elite automotive family—but the value of some of the planet's most coveted Jaguar models may greatly surprise you!
Jaw-dropping Jaguar Price Tags
Among the most highly-coveted Jaguar vehicles in existence are the following bank-busting models. Are there buyers willing to pay such a premium price for these rare cars? You bet there are!
1955 Jaguar D-Type: The most expensive Jaguar ever to be gaveled off, to date, is a 1955 Jaguar D-Type, which sold for $21,780,000 through a Sotheby's auction in August 2016. This model won the 24 Hours of Le Mans race in 1956 and had only two private owners after racer Ecurie Ecosse drove it to victory at Le Mans. This D-Type stands as the only Le Mans-winning Jaguar C- or D-Type vehicle to survive intact and, fundamentally, in its original form.
1953 Jaguar C-Type: Prior to the aforementioned D-Type that topped $21 million at auction, the former most expensive Jaguar to be sold to the highest bidder was a 1953 Jaguar C-Type, which boasted a fourth-place win at Le Mans. It sold for $13.2 million in 2015.
1966 Jaguar XJ13: The 1966 Jaguar XJ13 is a prototype racing car that was launched by Jaguar in 1966. Only one model was made, and though it boasts a top speed of 274 km/hr (170 mph) and 0-100 km/hr acceleration (0-60 mph) in just 3.4 seconds, due to various circumstances it was never raced. This one-of-a-kind car is valued at $15 million.
Check Out Jaguar's Latest: Pricing for the Current Lineup
Jaguar classic cars have a timeless appeal. Their unique frames symbolize speed, power, and refinement as no other sports cars can, and this racing DNA lives on in the current Jaguar lineup. If you're interested in bringing home a sleek and potent Jaguar of your own, but you don't have twenty million to spend on one of the most expensive Jaguar models, don't despair. Check out one of these exciting new vehicles instead:
The Jaguar F-TYPE is the modern pinnacle of the brand's sporting heritage, and new models start at just $71,300 MSRP.
Jaguar SUVs like the F-PACE and the E-PACE start at $50,900 MSRP and $41,800 MSRP, respectively, when purchased as new models. Like the all-electric I-PACE ($69,800 MSRP), they're relatively recent entries to the lineup. However, they've already made an indelible impression on Edgewater and Crofton drivers.
Looking for a sleek and sophisticated Jaguar sedan? When purchased new, the Jaguar XF is priced at $45,300 MSRP.
The last time it was available as a new model, the peerless Jaguar XJ was priced at $76,000 MSRP. The Jaguar XE has also been discontinued, but it was going for $39,900 MSRP when it was last offered brand new.
Why Are Classic Cars So Expensive?
Classic cars like the Jaguar D-TYPE have plenty of curb appeal—that much is obvious to anyone with even a passing interest in automobiles. But curb appeal alone won't explain the meteoric rise in prices that classic cars tend to see over time. So, why are classic cars so expensive? The prices that these models fetch at auctions are due to a variety of factors:
When a car is rare, demand naturally tends to outpace supply. Even if a car was only worth a couple thousand dollars back when it was made, the fact that only a few models have survived into the present could cause it to be worth much more today.
Classic cars are pursued by enthusiasts, but increasingly, they're also pursued by investors. The prices associated with classic cars are rising faster than the prices associated with plenty of other commodities—including gold—so these models attract a lot of investor interest—and this causes prices to rise even more quickly.
For many, owning a piece of history is a goal worth pursuing in its own right. Classic cars are not just automobiles built for driving; they're artifacts that show off the achievements of the past and reveal the influences on today's more common production vehicles.
Come See Your Favorite Jaguar Models in Person!
If you want to take a look at some of the latest Jaguar offerings to hit the road, the professional team at Jaguar Annapolis is happy to oblige.
Car lovers can peruse an exceptional inventory of new and pre-owned Jaguar models and test them out at our state-of-the-art dealership. Jaguar Annapolis is located at 101 Ferguson Road in Annapolis, just a short drive from Severna Park. Stop in and see or contact us today!
Learn More with Jaguar Annapolis
What is the range of the Jaguar I-PACE? The 2023 Jaguar I-PACE is a game-changer for any driver in search of an efficient luxury SUV around Edgewater. With its 90 kWh lithium-ion battery and all-electric powertrain, the I-PACE delivers a manufacturer-estimated 222-mile range. That's easily enough power to tackle a 15-mile commute for a five-day…

Undeniably athletic and unflinchingly elegant, the Jaguar F-Type exterior is like nothing else you'll see on Edgewater roads. Whether you prefer a bold Jaguar F-Type in red or a more subtle hue, there are countless ways to customize your F-Type interior and exterior—including convertible and coupe body styles! We've covered what you need to…

If you're on the hunt for a compact SUV that will help you get more enjoyment out of every drive, you certainly shouldn't overlook the 2023 Jaguar E-PACE. This compact SUV is capable of delivering genuine thrills on the roads of Crofton and Severna Park, and although it's a luxury vehicle, it comes with plenty of…