Jaguar Classic Cars: Preservation & Innovation

The Jaguar brand has established a reputation for making beautiful and powerful vehicles, and they've been doing so throughout history with their iconic classic vehicles. Today, under new ownership, Jaguar is dedicated to restoring and preserving Jaguar classic cars like the 1969 Jaguar E-TYPE or the Jaguar D-TYPE. Find out what the Jaguar classic cars programs and experiences are all about with your local authorized Jaguar retailer near Edgewater.
---
---
Jaguar Classic Works
Whether you are a car enthusiast from Crofton or anywhere else in the world, you can take a dream vacation to the Jaguar Classic Cars facility in Coventry, England. Explore in person Jaguar preservation efforts on beloved models like the Jaguar E-TYPE. The Classic Works Tour takes visitors around the 14,000m2 facility and features:
Four teams dedicated to rebuilding rare models like the Lightweight E-TYPE or XKSS.
Space for 480 vehicles
54 workshop bays and a dedicated engine shop
The Jaguar classic cars collection
You can even learn about the ways that Jaguar is bringing classic models into the future by restoring them and converting them to electric energy, creating unique productions like the Jaguar E-TYPE Zero.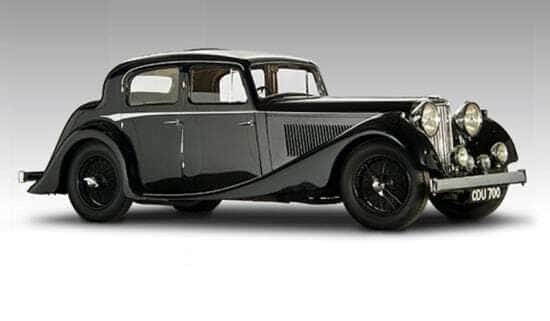 Jaguar Classic Cars Experience
If you have your own classic Jaguar that you are longing to take to a track, or if you want to get behind the steering wheel of a vintage Jaguar for the first time, the Jaguar Classic Cars Experience is another must:
If you own a classic pre-1966 Jaguar, you can bring it to the UK and take part in the Jaguar Classic Challenge races. With a total of six weeks of racing, drivers can enter one race, several races, or the whole series.
For Jaguar lovers who don't bring over a vehicle, you can book the Jaguar Classic Driving Experience to spend some time on the track behind the wheel of your favorite of the Jaguar classic cars.
Take Home Your Favorite Jaguar at Jaguar Annapolis
If you want to take home a time-tested pre-owned Jaguar, or you are excited to take home a new model that's a classic in the making, contact us at Jaguar Annapolis near Severna Park to schedule a test drive!