10 Spring Cleaning Tips for Your Jaguar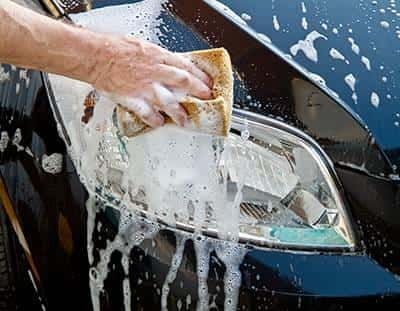 No matter if you own a new Jaguar or a pre-owned model, having a clean Jaguar during the spring months is important to all Baltimore drivers. Check out these 10 tips to get your Jaguar clean this spring.
Carpet
The interior of your Jaguar model gets a lot of foot traffic, so you want to be sure you have the carpets thoroughly vacuumed and cleaned.
Windows
From kids' fingerprints to dog nose smudges, the windows inside your vehicle can get dirty. Be sure to clean the inside and outside of your windows for better visibility through Arnold.
Trunk
Your trunk or cargo area gets used more than you think, which leaves it susceptible to debris and clutter. Be sure to clean out your trunk and organize anything back there for easier access.
Wheels
You want your Jaguar wheels to shine, so be sure to give them a thorough cleaning and ensure that the tires don't need any replacement or repair.
Console
Every driver has a tendency of using his or her console as a storage facility for every tiny thing, and this creates clutter. Go through your console and throw away anything that doesn't belong.
Wipers
After a long Baltimore winter, your Jaguar may need some new windshield wipers.
Upholstery
Aside from cleaning the carpets, be sure you have the upholstery cleaned as well for extra comfort and shine.
Dashboard
Even if you're super clean, the dashboard of your Jaguar will collect dust. Be sure to thoroughly wipe down the dashboard for a nice shine.
Grille
As a Jaguar owner, you know the grille of your vehicle was designed to stand out. Help it do so by cleaning the grille and helping it pop.
Crevices
With all the craftsmanship that went into creating your vehicle, you don't want to lose any detail with dirt. Make sure to check and clean all crevices to give you the thorough spring cleaning your vehicle deserves.
Trust Jaguar Annapolis
After cleaning your Jaguar, be sure to have it serviced to ensure it will last for years to come. Visit Jaguar Annapolis today and let our service center, located at 101 Ferguson Road, help you. Schedule your service appointment by calling (410) 904-3107, or contact us online to learn more about our new vehicle inventory and learn about our financing options. Cleaning not your thing? Learn about Jaguar racing history instead!