Seafood Restaurants in Bowie, MD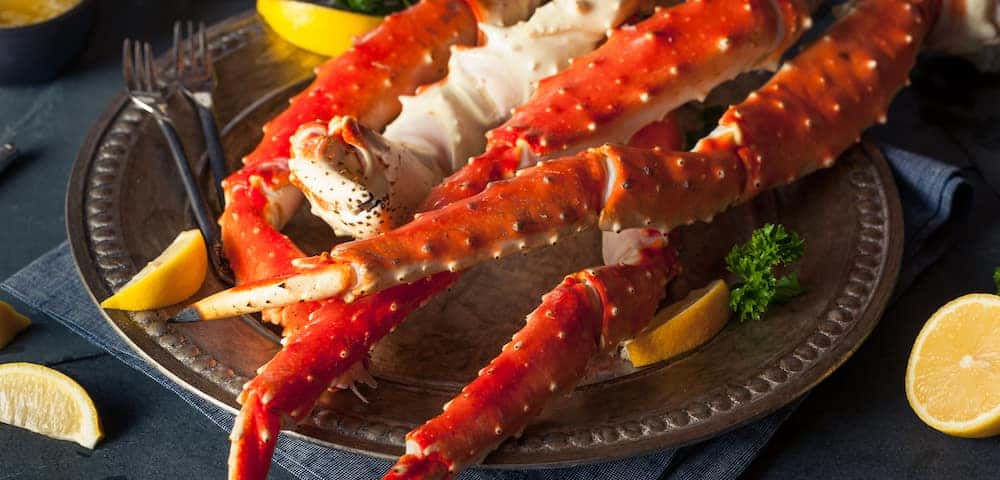 Looking for delicious seafood in Bowie, MD? Between Jerry's Seafood, Crab Galley, and more, Edgewater drivers will certainly discover some of the best seafood restaurants in Bowie, MD. After visiting the various historic sites in Annapolis, make sure to check out these seafood recommendations from Jaguar Annapolis!
Jerry's Seafood Bowie, Maryland
Jerry's Seafood in Bowie, Maryland has been serving the Crofton area for more than 35 years, specifically with its trademarked dish: The Crab Bomb. The restaurant is well known for its homemade soups, crab cakes, fresh fish, and more. Try the filet of haddock or the fresh Atlantic salmon, or go with a soup like cream of crab, crab bisque, or Maryland crab soup. Jerry's Seafood doesn't take reservations, so make sure to arrive early to get a table!
Location: 15211 Major Lansdale Blvd., Bowie, MD 20721
Phone: (301) 805-2284
Hours: Monday through Saturday 11:30am to 10pm; Sunday 12pm to 8pm
Crab Galley
This family-owned and operated seafood market and catering company is dedicated to providing exceptional customer service and high-quality seafood at affordable prices for Severna Park residents. Crab Galley sources its food from its own fishermen to ensure freshness and competitive pricing. The menu features Crab Balls (smaller versions of crab cakes), fried clam strips and oysters, soft shell crab, Alaskan snow crab leg, shrimp, mussels, and more.
Location: 7410 Laurel Bowie Rd., Bowie, MD 20715
Phone: (301) 262-6494 or (301) 262-7726
Hours: Monday through Thursday 11am to 8pm; Friday and Saturday 11am to 9pm; Sunday 11am to 8pm
Other Seafood Restaurants in Bowie, MD
In addition to the aforementioned popular seafood restaurants in Bowie, MD, try out one of these other suggestions in the area:
Rock&toss Crab House
Fat Boys Crab Shack
Mid-Atlantic Seafood Restaurant
Red Crab House
Chesapeake Seafood
Hook & Reel
Blue Waters Caribbean & Seafood Grill
Blue Dolphin Seafood Bar & Grill
Maryland Fresh Seafood
Edwards Seafood
Connect with Jaguar Annapolis for More Recommendations
Connect with Jaguar Annapolis for more recommendations on seafood restaurants in Bowie, MD, or to learn about Jaguar technology such as Jaguar InControl®.
More from Jaguar Annapolis
Auto aficionados from Edgewater or Crofton know that the new Jaguar F-PACE offers premium engineering and head-turning style, but just how much is the Jaguar F-PACE for 2020? The Jaguar F-PACE price starts off at $45,200 MSRP with standard all-wheel drive. Take your pick of nine different trim levels to suit your style, along with…

The 2020 Jaguar I-PACE is an immaculately constructed vehicle that transforms every Edgewater-area drive into a thrilling experience. Jaguar Annapolis. Not only is the 2020 Jaguar I-PACE an excellent drive, it also has the dimensions on both the inside and the outside that you need. Take a closer look at this all-electric SUV below! View Inventory…

Maybe you can help us settle a debate here at Jaguar Annapolis. None of our Annapolis customers can agree on which of the 22 Jaguar F-PACE colors look best. And neither can we! No matter which color you choose, the 2020 Jaguar F-PACE is one of the slickest-looking SUVs on the road. You'll want to come…