What To Expect from the New 2018 Jaguar Lineup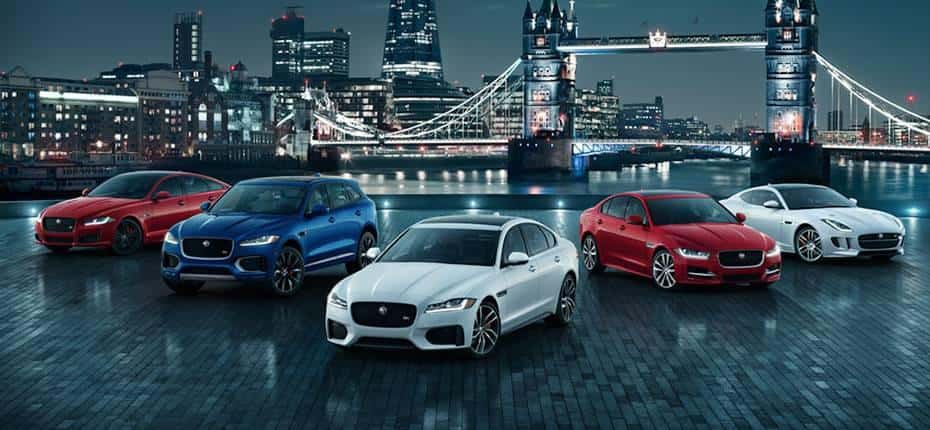 Jaguar has always been known to create vehicles that are a step ahead of the competition, and the 2018 Jaguar lineup does just that. While staying true to the manufacturer's desire to deliver sophisticated models, it also delves deeper into innovation, from the technology used inside the cabins to the layout and functionality of the vehicles on the road. Learn more about the 2018 Jaguar XE, XF, and F-PACE below.
Schedule A Test DriveRequest More InfoExplore Inventory
Jaguar XF
When drivers want to enjoy a luxury feel that retains the Jaguar traditions, the 2018 Jaguar XF is a great choice. This model focuses itself on technology, from the outside in. While in the cabin, you'll be surrounded by innovative features through Jaguar InControl, which allows you to stream music, make dinner reservations, and access your favorite apps from your screen. On the outside, you'll enjoy the mechanical innovations that allow you to seamlessly move through the Baltimore roads. So if jamming out to your favorite tunes or leaving the other vehicles in the dust are high on your must-have list, the Jaguar XF should be too.
Jaguar XE
Arnold drivers have always appreciated the Jaguar XE for its ability to stand out among a crowd. This vehicle provides a sports car style to a model that everyone will love to get behind. The contoured and chiseled body style not only creates a newfound look, but it also helps improve the model's efficiency on the road. In addition, the powerhouse under the hood lets others know you mean business, while the mechanical innovations let this vehicle last for years to come. Pick your favorite out of six trim levels—one for everyone.
Jaguar F-PACE
If there's one Jaguar model out there designed to generate thrills, the Jaguar F-PACE is that vehicle. With a vast amount of effort put into this model's engine, the F-PACE reigns supreme in terms of power and performance—and it's all available in a crossover model. Speaking of crossover, this model also delivers versatile superiority with 35 cubic feet of cargo space. So when you need to pack people and cargo up, this is the vehicle that will make it all happen.
Let Jaguar Annapolis Help
Although the 2018 Jaguar XE, XF, and F-PACE are not currently on the road, it doesn't mean you can't yet start preparing to bring one home. Our team at Jaguar Annapolis knows all about what these new Jaguar models will bring to the road, so stop by our dealership at 101 Ferguson Road in Annapolis, MD to talk to us, or feel free to contact us at (410) 907-8300 to learn more about the new models.