Compare the 2017 Jaguar XJ vs the 2017 Audi A7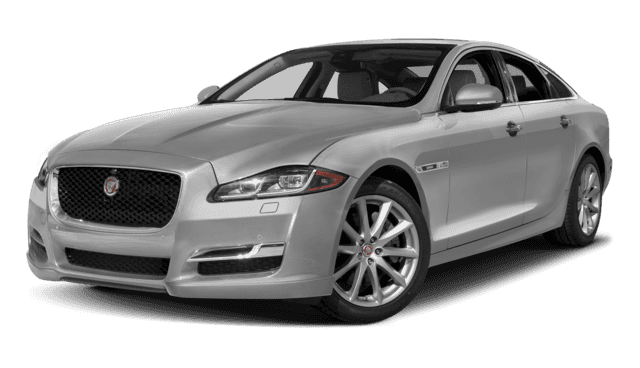 2017 Jaguar XJ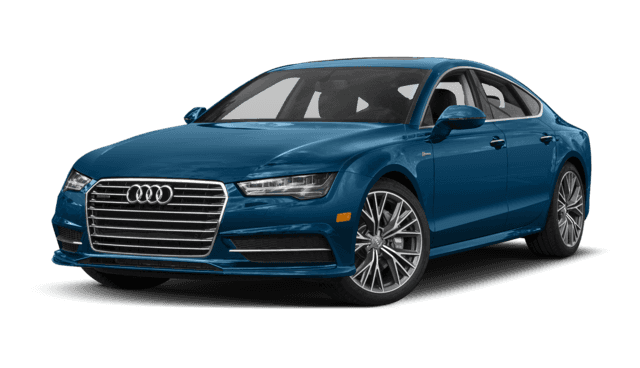 2017 Audi A7
Schedule A Test Drive   Request More Info   Explore XJ Inventory
Luxury vehicles come in all shapes and sizes, and Arnold drivers know they deserve the best of the best. When comparing the 2017 Jaguar XJ vs the 2017 Audi A7, many drivers will be happy to see the Jaguar offer better seating, warranty, technology, and design options compared to the A7. If you are currently interested in a new luxury model, see for yourself how the Jaguar outshines the competition in multiple categories.
Seating
No matter where the Baltimore roads may take you, it's always more fun arriving at your destination when you have a group of people you like along for the ride. When you're comparing the Jaguar XJ vs the Audi A7, you'll quickly notice why the Jaguar is the better option for drivers who want to include more people. That's because the XJ offers plenty of passenger space for up to five passengers, which means everyone can not only come along for the trip, but they can also experience space and comfort too. If you choose the Audi instead, you'll only have room for four passengers, so you'll have to leave someone behind. Obviously, this is not something that makes for a fun road trip, so the Jaguar ends up being the best choice.
Warranty
Knowing that your vehicle is protected is a benefit all Arnold drivers can agree on. When vehicles come with an impressive warranty, it makes them that much more attractive. Jaguar knows that giving your vehicle adequate protection is important, which is why the XJ delivers more for drivers compared to the A7. For instance, when you bring home the Jaguar, you'll experience the following:
60-month/60,000-mile basic warranty
60-month/60,000-mile powertrain warranty
If you instead opt for the Audi, you'll only receive 48-month/50,000-mile basic and powertrain protection, which means you won't have the same amount of coverage. When you consider the life of your vehicle, opting for the better warranty is a no brainer.
Technology
Most of today's vehicles claim to have everything that Baltimore drivers want, and while some do offer impressive innovation, not everyone offers the convenience, versatility, and usability that drivers crave. Unless, of course, you're looking at the Jaguar XJ. This Jaguar model comes standard with the Jaguar InControl Touch™ technology system, which is an infotainment system that makes it easy to connect to the outside world. Whether you want to experience a variety of music or entertainment, connect with friends or family, or even peruse your favorite apps while on the go, the InControl Touch system makes it easy. You also can upgrade to the InControl Touch Pro™, which boosts the screen to 10.2 inches and provides an integrated navigation system that you'll be sure to enjoy.
In addition, the InControl system comes with other perks. For instance, the InControl Remote™ feature allows you to access your vehicle remotely, so you can start/stop and lock/unlock whenever and wherever you want. The InControl Protect™ features provides real-time location information and allows you to access first responders when it's convenient for you, which provides an added level of protection drivers love.
If you choose the Audi over the Jaguar, you'll notice that you don't receive the same type of thorough or intuitive technology, which can be completely disheartening to Arnold drivers.
Design
Jaguar has always been known to create attractive luxury vehicles, and Audi is also known for the same. However, when you want more design options, it's best for you to choose the XJ. This model allows you to choose between a standard or a long wheelbase, which means you can determine just how much legroom you receive in your vehicle. This extra perk makes backseat driving more comfortable for your passengers, and it's something that isn't offered by the Audi.
Learn More About the Jaguar XJ
Choose Your Jaguar XJ at Jaguar Annapolis
Baltimore drivers know that having the right luxury vehicle can make or break the way you experience the roads, so when comparing models like the 2017 Jaguar XJ vs the 2017 Audi A7, it's important to focus on categories such as design, technology, warranty, and space. And when you do, you'll see the XJ is the right choice. Visit Jaguar Annapolis today to see a full inventory of new XJ models. Our dealership is located at 101 Ferguson Road in Annapolis, MD, and our team is always here to help you. In addition to visiting us, you can also opt to contact us online or give us a call at (410) 904-3107 to schedule a test drive or start an application for financing.