Compare the 2017 Jaguar XF vs the 2017 Lincoln MKZ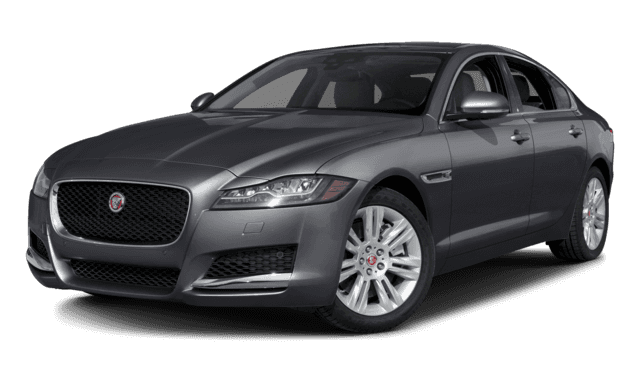 2017 Jaguar XF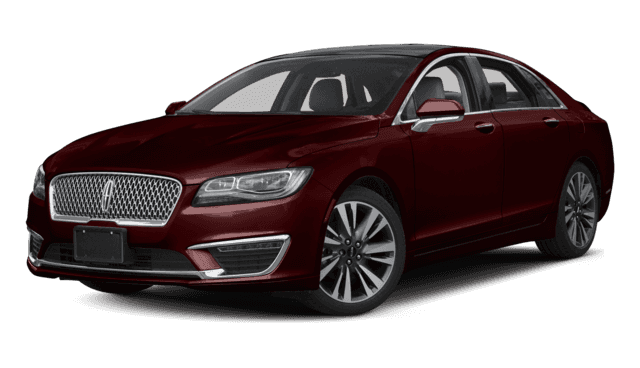 2017 Lincoln MKZ
Schedule A Test Drive   Request More Info   Explore XF Inventory
Finding a luxury sedan that meets your needs requires some work. After all, you want to be sure the vehicle you drive home has everything you want. If you are comparing the 2017 Jaguar XF vs the 2017 Lincoln MKZ, you'll be happy to see the Jaguar XF offers the fuel efficiency, technology, and cargo space you want while the Lincoln MKZ lags behind. See for yourself how the Jaguar outshines the competition.
Efficiency
Knowing that you can drive for a long period of time and not stop at every single gas station in the area is a dream come true for most Baltimore drivers. After all, you want to take in more of the sights and keep money in your wallet. For those drivers that opt to bring home the 2017 Jaguar XF, you'll enjoy having fuel efficiency you can be proud of. For instance, the standard 2.0L engine model comes with an EPA-estimated 31 city and 42 highway mpg. If you're looking at the base model of the 2017 Lincoln MKZ, you'll only receive an EPA-estimated 21 city and 31 highway. In fact, in order to come close to getting the same type of fuel efficiency as the Jaguar XF, you'll have to opt for the Lincoln MKZ hybrid model, which means you'll have to dish out more money. Instead, you can reap the fuel-efficient benefits by choosing the Jaguar XF.
Technology
Having in-vehicle technology can be a convenience you don't want to overlook. That's because the right type of technology provides you with the entertainment, infotainment, and connectivity you need for an appealing drive through Arnold. For drivers who want technology, the Jaguar XF is the right model to choose. That's because this model comes equipped with the Jaguar InControl technology, a suite of features that provides everything you want for an amazing ride.
For starters, the Jaguar InControl Touch™ comes standard on every model and includes plenty of tech features as well as an 8-inch touchscreen that makes it easy to navigate and find what you want. For those who want to upgrade to the InControl Touch Pro™ option, you'll receive an integrated navigation system as well as a 10.2-inch touchscreen.
To make this suite of technology even more amazing, you'll be able to enjoy InControl Apps™, a feature that allows you to access your favorite smartphone apps directly through your touchscreen, so you can stay connected and safe all at once. The InControl Remote™ feature also allows you to access your vehicle from your smartphone, giving you the ability to lock/unlock doors, start/stop the engine, and even run a diagnostics test.
Finally, the InControl Protect™ feature offers the best in safety, as it will automatically alert first responders in the event of a collision or provide your location and vehicle diagnostics to a 24/7 roadside assistant. When you're surrounded with Jaguar, you'll have the best of the best. And while the Lincoln MKZ offers its own technology, it's not as intuitive or thorough as the InControl feature.
Cargo Space
Whether you're taking a Baltimore adventure or simply running errands, having plenty of space can make or break the vehicle you choose. For drivers who want to be able to invest more items into the cargo area, the Jaguar XF is the way to go. This model comes standard with more than 19 cubic feet of cargo space, which gives you plenty of room for all your belongings or shopping bags. For those looking at the MKZ, you'll only receive 15 cubic feet of cargo space, which is significantly less than the competition. Instead of giving up the space you need to tackle the jobs and chores you have, choose the right vehicle—choose the 2017 Jaguar XF.
Learn More About the Jaguar XF
Find Your Jaguar XF at Jaguar Annapolis
The 2017 Jaguar XF is an attractive sedan that has plenty of competitors, including the 2017 Lincoln MKZ. However, when Arnold drivers really dig in and see exactly what the Jaguar XF has to offer, they soon realize that it's the better choice over the competition. After all, the Lincoln MKZ doesn't compare to the Jaguar XF in terms of cargo space, technology, and fuel efficiency, and those are features that drivers look into when choosing a new car. Visit Jaguar Annapolis today to find the Jaguar XF that's right for you. Our dealership is located at 101 Ferguson Road in Annapolis, MD, and we have a large selection of vehicles to choose from. You can also contact us online or give us a call at (410) 904-3107 to schedule a test drive or apply for financing.