Your Guide to the 2020 Jaguar XE MPG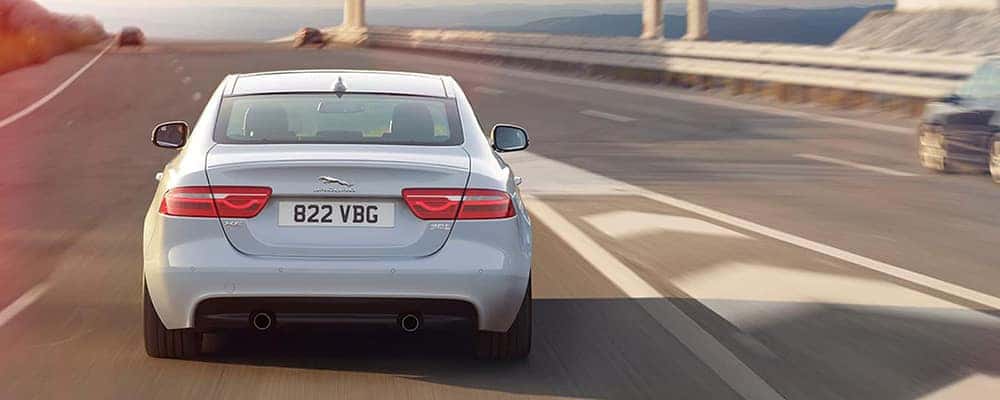 Drivers love the 2020 Jaguar XE, and it's not hard to see why! After all, this sport sedan has the power to deliver an exciting, invigorating performance on all your Crofton drives, and it does so without compromising on fuel economy! With the standard engine and front-wheel drive, the 2020 Jaguar XE mpg tops out at 25 mpg city, 34 mpg highway.
Interested in learning more? Compare the Jaguar XE fuel economy by engine, and explore its impressive array of performance features with Jaguar Annapolis.
2020 Jaguar XE Fuel Economy Ratings and Specs
Once you've determined that the 2020 Jaguar XE is right for you, you'll still have to choose between its two available trim levels. The Jaguar XE S and the Jaguar XE R-Dynamic S both feature 8-speed automatic transmissions, 16.6-gallon fuel tanks, and turbocharged 2.0-liter 4-cylinder engines.
However, the capabilities of each model's engine will differ, and choosing one or the other will impact your Jaguar XE fuel economy. Here's what you should keep in mind:
2020 Jaguar XE S – Available with RWD or AWD

EPA-Estimated Jaguar XE MPG (RWD) – 25 mpg city, 34 mpg highway
EPA-Estimated Jaguar XE MPG (AWD) – 24 mpg city, 34 mpg highway
247 hp and 269 lb-ft of torque
Top Speed of 120 mph, 0-60 in 6.2 seconds

2020 Jaguar XE R-Dynamic S – Standard with AWD

EPA-Estimated Jaguar XE MPG (AWD) – 22 mpg city, 30 mpg highway
296 hp, 295 lb-ft of torque
Top Speed of 120 mph, 0-60 in 5.4 seconds
Remember, you can get even more out of your daily drives by equipping a few of your favorite Jaguar XE accessories!
Superior Efficiency with the 2020 Jaguar XE Features
How does the 2020 Jaguar XE put up such impressive numbers? Although your powerful engine options are at the heart of this sport sedan's capabilities, they aren't the only features that make it so fun to drive.
These also features help to boost your efficiency on every Severna Park or Upper Marlboro drive:
Lightweight Aluminum Architecture — Every Jaguar XE is constructed with a lightweight aluminum frame, which reduces fuel consumption while improving handling.
JaguarDrive Control™ — The Jaguar XE lets you choose from several different drive modes with the press of a button. Enter Eco Mode to maximize your Jaguar XE fuel economy.
Aerodynamic Design — Hours and hours of wind-tunnel testing have resulted in a Jaguar XE exterior that's just as functional as it is striking! Its low stance and sleek curves help to produce a low drag coefficient of just 0.27.
Hoping to make a unique impression? Find a white Jaguar XE for sale in Annapolis today.
Experience the Jaguar XE MPG for Yourself!
Are you ready to take the new Jaguar XE for a test drive? Act fast to take advantage of our rotating Jaguar XE lease deals, and drive in to our Annapolis dealership today!
More Jaguar Model Features